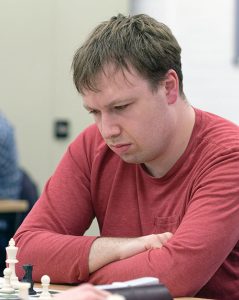 Onsite coaching will be provided in weeks one and two by CM Thomas Villiers (pictured above) as follows —
Week 1
Tom will be available to provide support before and after rounds of the Junior Championships —
10.30am – 12.30pm each day from Tuesday 9th to Friday 12th August
4.00pm – 6.00pm on Monday 8th, Tuesday 9th and Thursday 11th August (double round days)
Tom will also run group sessions during the evenings of Week 1 —
6.30pm Wednesday 10th August
6.30pm Friday 12th August
Special Guest sessions
We are delighted to announce that our title sponsors Chessable have arranged for junior coach Tom Villiers to be joined online by two very special guests – the reigning Women's World Chess Champion GM/WGM Wenjun Ju and top Chinese Grandmaster GM Wei Yi.
Our guests will take part in separate online sessions with games and puzzles, and questions and answers from attendees at 1.30pm on Wednesday 10th and 4.00pm on Friday 12th August in advance of the evening group coaching sessions.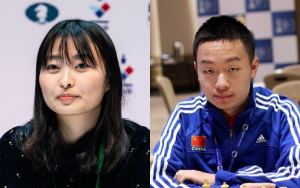 The group and guest sessions will be run using Chessable Classroom, Chessable's innovative platform for online chess coaching, and will be displayed on-screen in the commentary room in Torquay. This will provide a great opportunity for juniors who have been playing in the British Championships to take part and ask questions via the junior coach.
Weekend and Week 2
Tom will be appearing in the main Championship but will also be available to provide general coaching support in the mornings —
11.30am – 1.30pm from 13th – 20th August
Tom is an experienced, ECF registered coach and FIDE instructor, and will be providing a mix of coaching including —
analysis of games
puzzles and studies
opening preparation/ideas
endgame training and strategic planning
Coaching will be provided at a variety of levels from unrated up to 2200 strength.