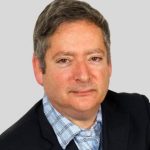 I am delighted to welcome you all to the 2017 British Chess Championships. This great event has been held in its current form since 1904, and yet I believe it is the first time the championship has taken place in Llandudno.
This is an aberration, as there are few more beautiful places in the United Kingdom. I am sure that the stunning natural vistas will inspire competitors to produce some man-made masterpieces over the board.
There are certainly some magnificent players taking part, first among them Grandmaster David Howell, who has recently broken into the world's top 50 … and it is exciting for all chess fans to see Grandmaster Luke McShane here, who legitimately can claim the informal title of the world's strongest amateur. Luke has a day job in the City as a financial analyst.
However, none of this would be possible without our sponsors, so I especially want to thank Capital Developments Waterloo, the Liverpool-based property company, who have ensured a magnificent first prize of £10,000. Our appreciation also goes to Conwy County Borough Council, who have contributed £5,000 towards the cost of this excellent venue.
I anticipate a feast of wonderful chess in Llandudno. We are in for a treat!
— Dominic Lawson, President of the ECF